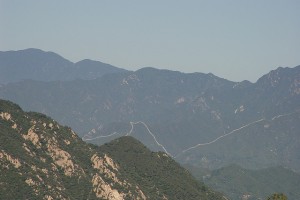 Eighteen cliff paintings, portraits, dating back over 4,000 years have been discovered by archaeologists in northern China's Inner Mongolia Autonomous Region, an official said Sunday.
The prehistoric portraits were unearthed in the Yinshan Mountains in Urad Middle Banner (an administration division of the Inner Mongolia Autonomous Region), said Liu Binjie, head of the Cultural Relics Bureau of Urad Middle Banner.
The patterns are still clear and the paintings have been arranged in an orderly manner on the cliffs. Liu added that they are the finest of their kind that have been unearthed so far.
Among the paintings, seven faces were exaggerated and monstrous, and have been interpreted as the seven stars of the "Big Dipper" constellation. Liu concluded that these may have been drawn by prehistoric men for worship.
For more details and source information, click here.
Photo credit: omefrans / Foter / Creative Commons Attribution-NonCommercial 2.0 Generic (CC BY-NC 2.0)